Dr. Clay Dean
Owner and Veterinarian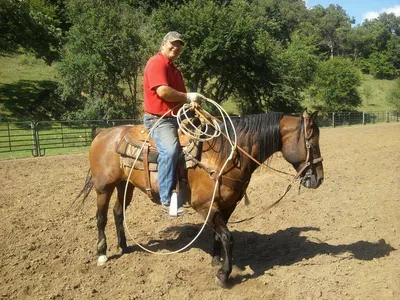 Clay graduated from Texas A&M University in 1980 with a doctorate in veterinary medicine. His interests are in large animal and equine medicine. He performs routine dairy herd healths, equine wellness and lameness exams, and surgeries.
In his free time, Clay enjoys managing his red angus herd and using his horses for team roping. He also enjoys spending time with his family.
---
Dr. Melanie Jacobson
Associate Veterinarian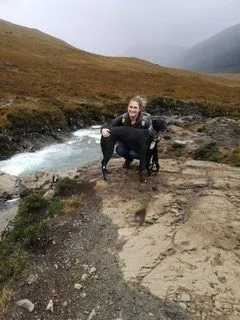 Melanie had a unique veterinary journey as she graduated from Ross University in St Kitts and finished her degree at the Royal (Dick) School of Veterinary Medicine in Scotland in 2019 with a doctorate in Veterinary Medicine. Her interests are equine lameness, performance horses, and acupuncture of small and large animals
In her free time, Melanie enjoys hiking with her dog, reading, watch Netflix and chill.
---
Dr. Emma Farrell
Associate Veterinarian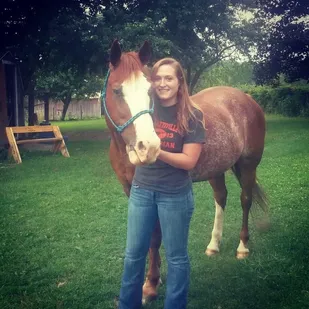 Emma grew up in Richland Center, WI and received her Doctorate of Veterinary Medicine from Ross University and finished her degree at UW-Madison in 2019. She is primarily interested in Equine reproduction and wellness, small animal wellness and urgent care, and fear free handling techniques.
Emma has 3 horses of her own that she uses for trail riding, as well as 3 cats, one dog, chickens and ducks. She enjoys traveling and outdoor activities in her free time.
---
Dr. Mary Johanning
Associate Veterinarian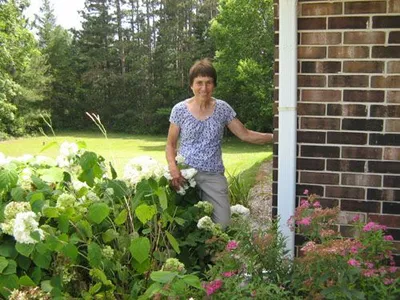 Mary graduated from the University of Minnesota in 1980 with a doctorate in Veterinary Medicine. Her interests are small animal wellness care and large animal medicine.
In her free time, Mary enjoys gardening and spending time with her family, including her two grandchildren.
---
Kali Downing
Veterinary Assistant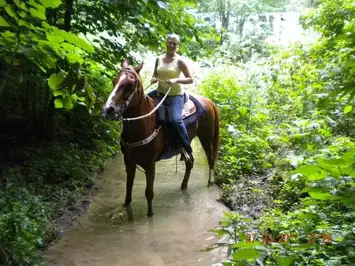 Kali earned her Bachelor's degree in Animal Science at UW-Platteville and is originally from Darlington, WI. She enjoys small animal surgery and equine work and has been an assistant at our clinic since 2015. In her off time Kali and her family raise Bluetick Coonhounds and compete with them across the United States. She also has horses enjoys trail riding in her off time.
---
Sadie Christian
Veterinary Assistant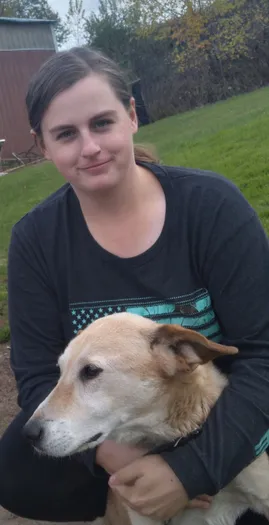 Sadie grew up in Richland Center and is currently going to Madison Area Technical College for her veterinary technician certification. Sadie enjoys both large and small animal work. She has been an assistant here since 2020. Her hobbies include spending time with her family, reading and being outdoors.
---
Laura Maloney
Veterinary Assistant
Laura Maloney grew up in the Richland Center area and is a veterinary assistant. She has two dogs, two cats, a bird, a rabbit and many fish as pets. She enjoys working at the Riverdale Veterinary Clinic because she gets to work with many animals and our other amazing staff members. She has always been an animal lover and has wanted to work with animals since she was little.
---
Jessica Herbers
Veterinary Assistant
Jessica grew up in Fennimore, WI. She has had training in many different fields, but has always wanted a job where her love for animals and talking would be an asset. Jessica is passionate about horses and raises quarter horse foals every year. She has 3 dogs, many barn cats, and likes to spend her free time fishing, riding her horses, and spending time with her husband and kids.