Welcome to Riverdale Veterinary Clinic
Your Veterinarian in Muscoda, WI
Call us at 608-739-3123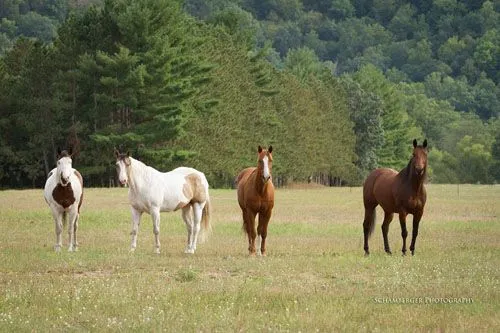 Riverdale Veterinary Clinic provides routine medical care, preventative medicine, sick patient care, surgical services, and dental care for cats, dogs and horses. We strive to keep up to date with the latest standards in veterinary medicine to be able to best care for our patients.
Beyond first rate care, we make our clinic comfortable, kid-friendly, and calm, so your pet can relax in the waiting room and look forward to meeting our Muscoda veterinarians.
We are happy to offer a number of resources that enable you to learn how to take better care of your animals, both small and large. Extensive on-farm and in-clinic services make our practice well rounded. Please feel free to browse our informational articles. The best veterinary care for animals includes ongoing nutrition and disease prevention. Therefore, becoming knowledgeable about preventative care is essential to the ongoing success of your animal's health. If you have any questions, call 608-739-3123.
At the Riverdale Veterinary Clinic, we treat your pets and horses like the valued family members and team members they are.
**Update as of 7-1-21*
Dr. Clay Dean is moving towards a well-earned partial retirement. He has served the Muscoda area as a large animal veterinarian for over 40 years. From now on Dr. Dean will only be offering services to equine clients and on a selective basis.
To better serve our current clients, we are limiting our after hours emergency services to current clients in good standing only. We will also be primarily equine emergency after hours. Small animal emergencies may need to be seen at the nearest emergency centers, though we will offer triage services over the phone. We frequently recommend UW-Madison and Madison Veterinary Specialists for 24 hour care.
We understand that these changes will come as a surprise to our clients and that it may be an unpleasant one. Please know that this decision is being made after months of deliberation and careful consideration. Further changes may occur within the coming months.
Dr. Clay Dean, Dr. Emma Farrell
Dr. Melanie Jacobson, Dr. Mary Johanning
Riverdale Veterinary Clinic
Highway 133 & 80 E
Muscoda, WI 53573
[email protected] 608-739-3123